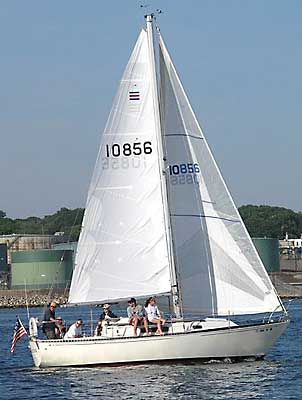 Billerina
1971 Mark I, Hull #33
Thames Yacht Club
New London, CT

Sailed since 2002
Greg and Billie Reese
West Hartford, CT
E-mail

"She is raced consistently in the Wednesday night series where she is moving up in the standings as my racing experience increases. Other than racing, we typically use her for family oriented day trips in Long Island Sound with the occasional overnight.

"I was a novice sailor when I bought her, I did a lot of research before my purchase and have been extremely happy with her."