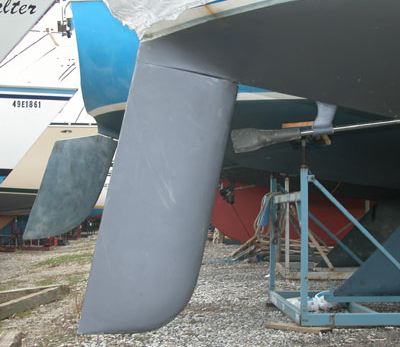 Old and new rudder forms
With the Mk III, C&C stretched the 27's stern by 6.5", to almost 28 feet overall, giving a more finished point of attachment to the foil and increasing cockpit space. The design team also exchanged the 'scimitar' rudder for the high-aspect-ratio foil in the foreground and reduced the aft rake of the rudder post.
Owners who have replaced the scimitar rudder with the later style report a lighter helm.