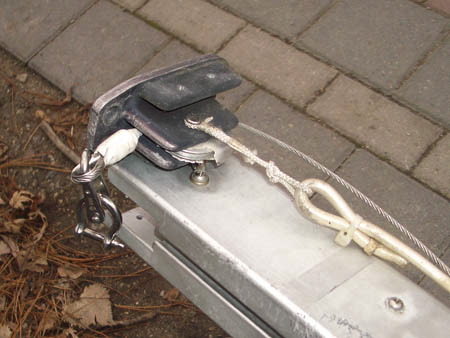 Towser's boom end
Towser's boom is rectangular in cross-section. The cast alloy end-fittings have a centre groove that seems intended for a wire sheave, though none were installed.

A small sheave with oilite bearing was installed in the groove of the outboard end casting.

The outboard end fitting is shown sitting on the boom with the wire emerging top and bottom and a length of shock-cord that runs to the inboard end of the outhaul wire to positively release the outhaul in light air.