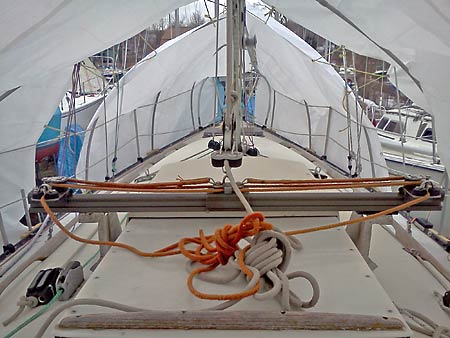 Cockpit view of the cabin-top traveller
Play Hookey's crosshauls and mainsheet are oriented for easy operation by someone at the companion.

Note the placement of the track, just behind the spray hood. This reduces the opening of the slide by about 1½", but owner Ed Blackshear doesn't consider this significant. If the purpose for moving the traveller is to fit a dodger, a location slightly farther forward might be preferred.