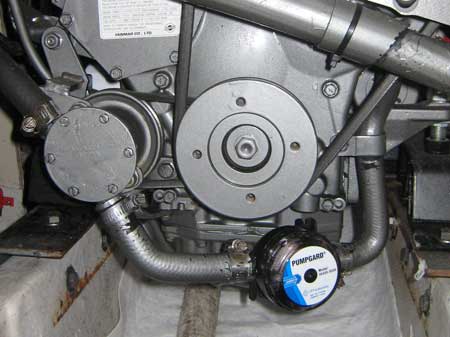 Trap for escaping pump vanes
When old, pump impellers may start shedding vanes, which then find their way into the block (if the engine is raw-water-cooled) or into the heat exchanger (on a freshwater-cooled engine like this Yanmar 2YM15). Once in, they can block coolant flow and they're difficult to get out.
To prevent this happening, a small, twenty-dollar Jabsco strainer was fitted in the line between the pump and the heat exchanger. It doesn't have to be high-capacity because there's a primary filter at the seacock to remove weeds and the occasional small fish. Being reinforced plastic, it's light enough that the hose can support it.