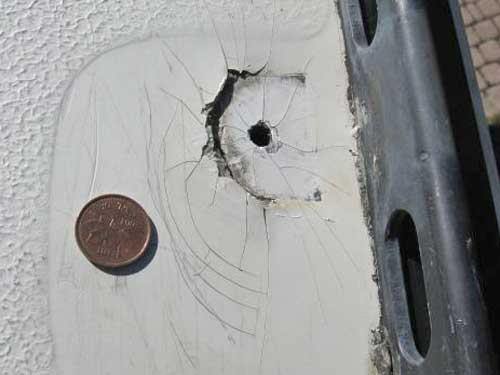 Stanchion crushing of deck
Later Mark III's and Mark IV's have a stanchion base with an inner leg that is fastened through the deck. These are an improvement over earlier designs, on which two screws passed through the cored part of the deck. If the newer type is forced inboard, sooner or later, it will crush the gelcoat and glass, leaving an imprint of the inboard leg, as seen here.
One remedy is to switch to bases that mount solely to the toerail. As this entails replacing all the bases and filling the deck holes, it's an expensive solution. The alternative is to fit metal plates under the bases, covering the damage and strengthening the area – see next.