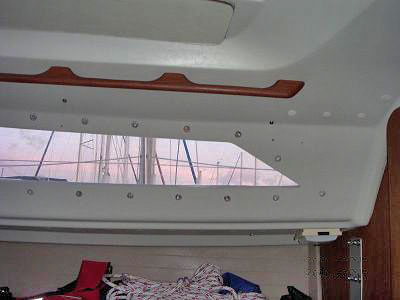 Interior showing studs
The inside of the cabin before installing the cosmetic plastic hole covers.

"Before installing the plastic plug hole covers on the inside, I had to cut off excess length on some of the aluminum studs. It seems the thickness of the cabin side varies a bit in different places. I cut the studs off with a Dremel and cutting disks, and this made a bit of a mess that needed cleaning up."