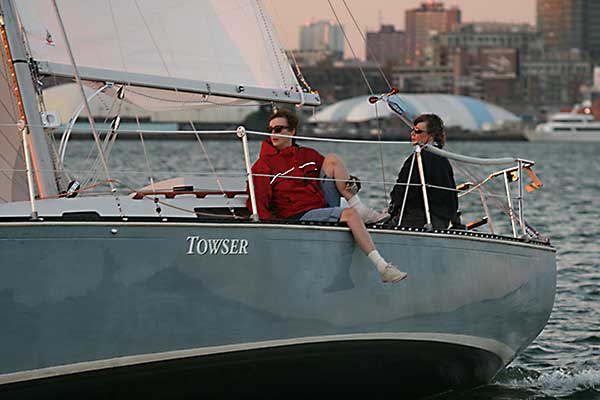 Towser
Mark IV, hull no. 950
Royal Canadian Yacht Club, Toronto [Map] [Wikipedia]

Sailed since 1997
David Weatherston & Susan Howson, Toronto


Towser has cruised a bit on Lake Ontario but primarily races white-sail in Toronto Harbour (symmetrical chutes aren't allowed in the harbour on anything larger than a Shark, which suits us fine as we often sail with two or three on board).
The name comes from a beautifully illustrated children's book by the English artist, Edward Ardizzone about a boy who goes to sea with a dog. It is also a backhanded reference to the boat's state when bought, a bit of a dog.