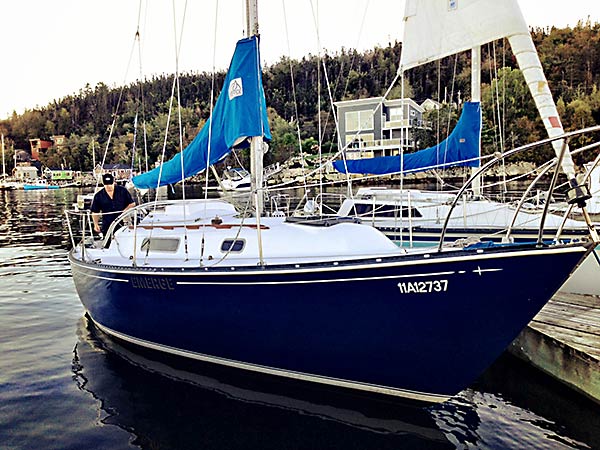 Emerge
Mark III, Hull 597
Purcells Cove Marina, Halifax, NS
[Map]

Sailed since 2013 around Halifax
Stuart Jolliffe & Geoff D'eon


"Strictly a cruiser for now, our first year was some day-sailing with our families & friends but mostly the two of us just figuring what she could do. In 2014, we hope to expand our range and do some overnights to Chester or Lunenburg. Geoff is a reasonably accomplished sailor; I'm a complete novice but learning fast and loving it. Unfortunately, no great action shots to post, but we will update this year. "