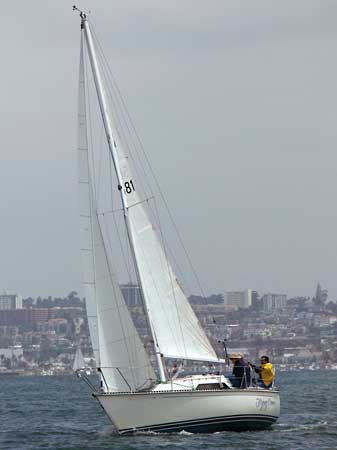 Flying Circus
Mark V, Hull CCY27581A585
Silver Gate YC, San Diego, California
[Map]

Sailed since 2009
Anthony P. (Tony) Jeske, San Diego
E-mail

"I bought the boat in 2009 from Steve Lee and Rhys Morris, who sailed it in San Francisco Bay. It was trucked down to San Diego. I kept the name, which can either refer to Monty Python's Flying Circus or to Baron Von Richthofen's Flying Circus. 
I race in our club's Family Fleet, where my white sails get an allowance.  I'm slowly upgrading the boat, as I also slowly upgrade my ability to sail her competitively."