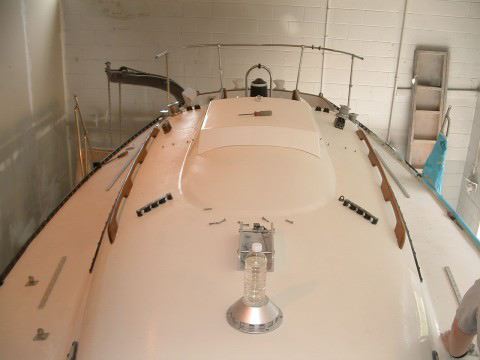 6/10/04 Deck gear on
Hardware goes back on. Critical Path rolled out of the shop about a week later, ending a long and costly (in cash and effort) process.
At the beginning of July, her owner wrote, "The shop finally finished their work and we shipped the 'Path back up to Lake Simcoe in mid June (just two months later than planned!). She's launched and running, got the mast up last weekend, and now just sorting out running rigging for the revised deck layout."